For this post, I have done the HTTP- User agent exercise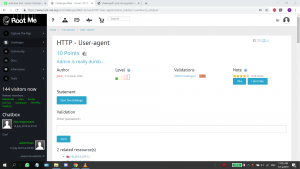 When i started the challenge it redirected me to a page saying that i am not the "admin" browser.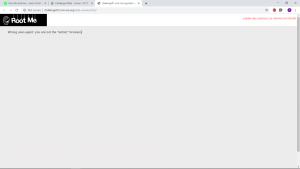 First, i checked the page source code by typing control + u in the keyboard.
As you can see, there is nothing out of the ordinary in the source code.So, since this exercise's title is user-agent and the page said i was not an admin, i thought i needed to change the user agent somehow.
So, i learned that you can easily change the user-agent in google chrome by inspecting the website, then going to network then clicking the drop down menu and clicking the more tools section and finally clicking on network conditions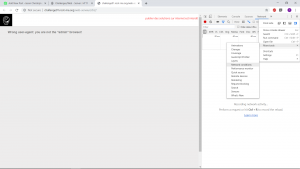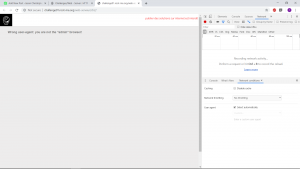 As you can see, in network conditions, the user-agent is set to automatic, so i disabled that, and tried to find a different user-agent.But, the menu containing the list of user agents was for different devices, so i tried creating a custom user agent called admin.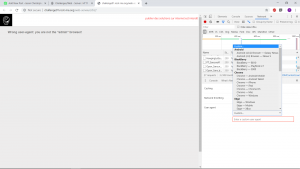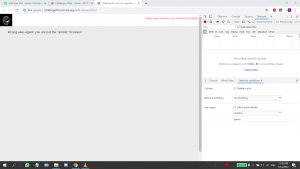 After i reloaded the page with the new settings, it said "welcome master" and gave me the password to validate this challenge